06.12.2016.
Workshop and press Lara Bijelljina
During the celebration of the global campaign "16 days of activism against gender-based violence", the Lara Foundation, as a member of the Safe Network, organized a two-day workshop for representatives of centres for social work from the area covered by the Safe House in Bijeljina and the press conference for the local media.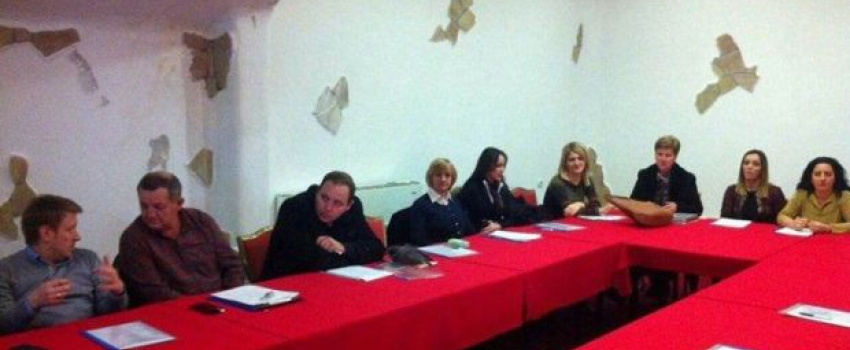 A workshop titled "Improving cooperation on protection and assistance to victims of domestic violence" was held on December 5 and 6, 2016 in Bijeljina in Etno village Stanišić, and a press conference on 6 December 2016.
Participants in the workshop were representatives of centers for social work of Bijeljina, Milići, Lopare, Ugljevik, Zvornik, Bratunac, Srebrenica, Šekovići, Vlasenica and Osmaci.
There were a total of 19 participants.
The lecturers at the workshop were: Dragoslav Erdelić, Judge of the Basic Court in Bijeljina, Dr Oleg Grubač, Psychiatrist of the Bijeljina Mental Health Center, Radmila Žigić, Director of the "Lara" Foundation and Marjana Đokić, Legal Advisor of Lara. More…
Judge Dragoslav Erdelić presented the legal framework in the field of domestic violence, with emphasis on the experiences from the case law, fines are usually imposed to perpetrators of violence as well as the advantages and disadvantages of criminal and misdemeanor proceedings for this act.
Dr. Oleg Grubač, a psychiatrist, spoke of the symptoms of trauma and the consequences of violence, of the diseases that occur with victims of domestic violence.
Representatives of Lara have talked about funding safe houses and the difficulties with which safe houses are encountered in their work, as well as about what all the victims are offered during their stay.
The focus of this presentation was on strengthening the role of safe houses and providing adequate assistance to victims of violence.
The basic conclusions of the workshop were:
- ensure availability of support services for victims of violence
- provide adequate resources to enable the centres for social work to have sufficient staff, adequate equipment and financial resources to assist victims of domestic violence
- systematically resolve the status of victims of domestic violence after leaving the safe house
- more often pronounce protective measures
- to tighten the criminal policy of perpetrators of violence
- to provide more effective protection to victims of violence during court proceedings
- define clearly the acts of domestic violence
- incorporate women victims of violence as a priority category into employment and self-employment promotion programs
The workshop was also followed by the local media: NTV Arena and Slobomir TV.
- http://www.ntvarena.com/live/index.php/accessories/item/4130-preko-2000-prijavljenih-zrtava-nasilja-u-porodici-video