Two workshops for new members of the Safe Network on the topics of Legislation and Advocacy
Posted on: 28.05.2013. - 11:38 Two workshops for new members of the Safe Network were held on 27th / 28th May 2013 in Sarajevo at the Art Hotel. The workshops were attended by 20 participants, representatives of NGOs, the new members of the Safe Network.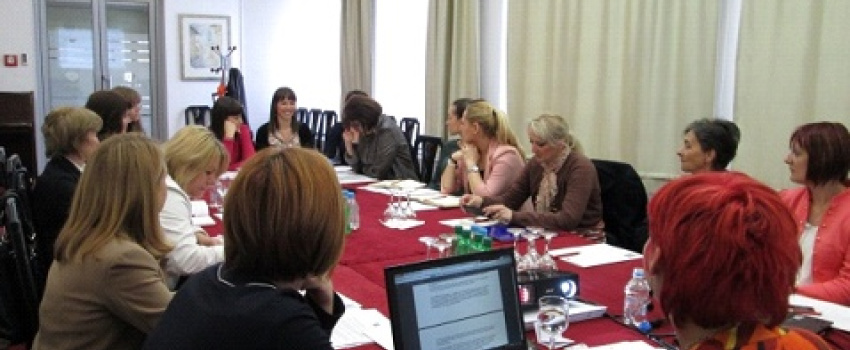 The first workshop was the subject of legislation that regulates the area of violence against women and domestic violence. This workshop was developed by Working Group III within the Safe Network.
The Introduction to the international legal framework of violence against women and domestic violence was presented by Amra Kadrić, Legal Adviser of the Foundation for Local Democracy and Natalija Petrić, Senior Expert Associate of the Ministry of Family, Youth and Sports, on behalf of the United Women Banja Luka.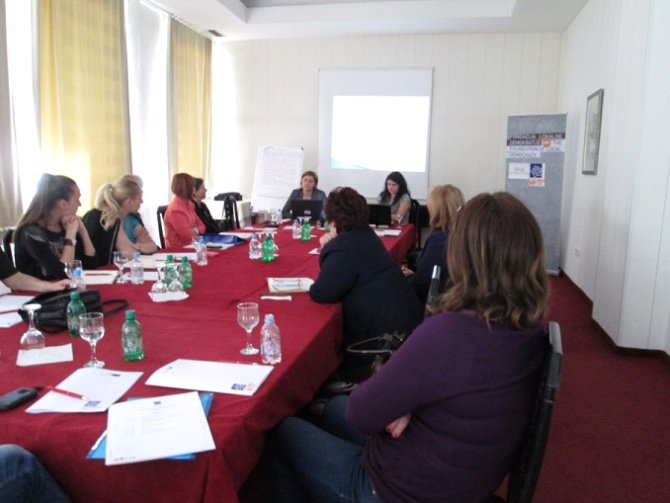 Natalija Petrić presented to the participants the legal framework for protection from domestic violence in Republika Srpska, with special emphasis on the Law on Protection from Domestic Violence (Republika Srpska). Particularly earmarked were those Articles of the Law that directly address the problems that the participants of the workshop identified as key while working in small groups.
Amer Homarac, on behalf of the Foundation of Local Democracy, presented the Law on Protection from Domestic Violence in the Federation of Bosnia and Herzegovina.
After the theoretical part of the lecture, the participants were presented with the practical part of the work which aims to familiarize participants with the submissions (applications) to initiate proceedings for protection against domestic violence, and to learn to write the same. This section presented an example of the application, as well as a practical case through the court decision in the form of Solutions, which were subject to protective measures for a beneficiary of the FLD.
On 28th May 2013. held the second workshop on the topic of Advocacy, which was realized by Working Group IV, or a member of the Secretariat of the Safe Network Budućnost Modriča.
The theoretical part of the workshop covered the topics of:
Foundations of advocacy, Definition of goals and tasks, Negotiating and lobbying.
The aim of advocacy is for at all levels of legislative power to adopt harmonized legislation, which would offer women victims of domestic violence the same approach and the ability to exercise their rights, regardless of the area they live, including stricter penal policy, the uniformity of treatment of all subjects involved in combating violence against women, promoting identical procedures for imposing emergency measures to protect and establish treatment centres for work with perpetrators of violence.
In the practical part, the participants had done an exercise of designing advocacy campaigns.
In the final part the participants assessed that the training on public advocacy would be useful, because during the presentation heard enough examples from practice that they can be beneficial.